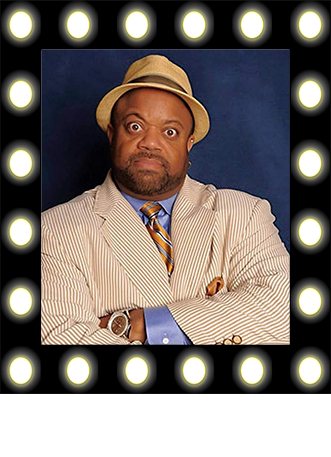 Mark Christopher Lawrence's Grouper with Orange Slices
Is the 2012 recipient of the San Diego Critics Circle's Craig Noel Award for Outstanding Actor Of The Year. He's an international headliner that has worked with the likes of Sinbad, Jerry Seinfeld, Rodney Dangerfield, and Jeff Foxworthy as well as, having headlined clubs and colleges all over the USA and Canada.
MCL is best known for his series regular role as Big Mike on the NBC TV series CHUCK. He recently completed production on the hit ADULT SWIM TV show BLACK JESUS and is recurring on The PureFlix Show Malibu Dan The Family Man. He can be seen on the Disney Channel's original TV movie Life Is Ruff and guest appearances on Lab Rats, Good Luck Charlie, Heroes, Weeds, My Name Is Earl, Reba, Grounded for Life, Crossing Jordan, and Amazing America with Sarah Palin. MCL is in pre-production on several projects as a writer and/or producer and has just released on PureFlix.com his hilarious talk show Pure Comedy, which he also hosts. On video, you can watch MCL's work in The Pursuit of Happyness, The Island, Garfield, Terminator II, Fear of a Black Hat, and Cooties to list a few.